How To Hack My Wife's Text Messages
How to hack my wife's text messages? Relationships are built on trust, but in the digital age, the digital medium made complicate our life. Many times you may feel that your wife is busy with something or is keeping a secret with you. why it seems inevitable that your wife is cheating on you. If your wife suddenly behaves strangely or maintains distance, checking her message will dispel your suspicions.
How does a spy app work? How To Hack Your Wife's Phone Messages Without Phone Torch? Is your wife an iPhone or Android user? You can easily monitor it with the ultimate phone spy application. Read the full content to know how to use a spy app, How to hack my wife's text messages, How to get access to someone else's phone.
How do you view your wife's phone Text Messages
Usage changes naturally when a third party enters a relationship. If you suspect your wife, you can be sure about this by checking her phone messages. The only way to check his phone messages, call logs. Because if you don't have any evidence, you can't blame him. There are different ways of viewing SMS. With the spy app, it is possible to access the message and again it is possible to hack the message through mobile hacking.

Read More: How To Hack Someone's Cellphone Remotely
Is it possible to read my wife's text messages without her knowledge?
Yes, you can read someone's text messages without identifying them. To do this, you can simply take the help of any spy equipment. If the device supports stealth mode, it will continue to run in the background without being detected. So, your wife does not know that her messages are being tracked. You can remotely view all exchange messages by going to the app's web-based dashboard. Search your wife's text messages without being detected.
smart ways to read your wife's text messages without her knowing
TheTruthSpy:
You should choose TheTruthSpy if you want to find any good software that you can use to monitor text messages from a cell phone with the messaging app. The app is user-friendly, which not only helps the customer to easily spy on the intended party but also means no data is wasted. Costs, as well as usability, provide this high-quality software. The device or application is effective for manipulating specific cell phones and reading all the texts of the target person. All you have to do is download and update it once on your computer or target phone and it will be done in a few minutes.
This often helps you to see all the text of the target person as it was on your mobile phone. You can explain the outgoing and incoming contacts of the target. It provides surveillance communication to be explained by the recipient. Whatever the benefits and functionality, TheTruthSpy offers great offers. Using this program, you can retrieve the information from the sender of the message. With each update sent by the target person, the application will alert you with a notification notice and you will not receive any information outside of the miss.
SpyDetections:
If you want to hack your wife's text messages from another device, you've come to the right place! Okay, there are different ways to do this. We recommend using a tool that is highly reliable, although it is proven to work 100% of the time and is our favorite Spydetections.
You can use SpyDetections stealth technology feature. This means that the device icon will be removed immediately once the software is enabled. The device then works silently in the background. This means you can easily view text messages remotely without anyone noticing. The software was specially designed so that it does not use a ton of power when running silently in the background. Millions of people use SpyDetections in more than 190 countries around the world.
Not only will you save money, you will also monitor text messages without any hassle. Cocospy is a word you don't need to introduce to anyone – it's one of the most successful spy software out there. You can use Cocospy to access your wife's text messages from another level device.
You can also take advantage of the various functions provided by the software. The software is available for Android and iOS versions. No route or jailbreaking required. Moreover, if the target phone is iOS, you will not need to download the app on the target phone; However, if the target phone is Android, a download will be required. Cocospy has a wide range of features: it lets you view any data on the target device.
Features:
Text Message Spy: SpyDetections can be used to monitor text messages on the target device. In addition to contact information, you'll see all incoming and outgoing text. Facebook Messages: Facebook Messenger is also a popular messaging application nowadays, SpyDetections can be used to quickly access all Facebook messages. That's not all, however! SpyDetections has a number of additional features including location tracking and alerts for geofencing. For more information about the software, you can visit the SpyDetections official website.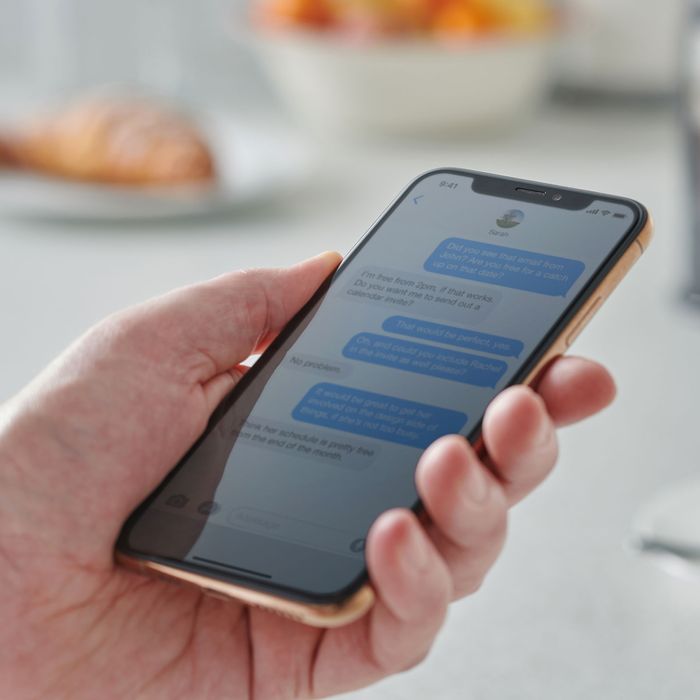 Hack wife's text messages without installing software on their phone
This software allows tracking, monitoring, and even goal setting. Every programming application can be accessed through this program. It tracks the location of GPS and can read call logs and also record calls. It doesn't need to be rooted for WhatsApp and it's not even recognizable. This will allow you to access the phone's contacts and track the target browser history. Photos can also be accessed. This application only works if it is installed on the target phone. After installing it, the phone does not need to be physically accessed and monitoring becomes much easier. However, if the target phone does not have physical access, it will not be possible to monitor anything.
Hire a hacker to hack wife's text messages
Although we cannot support these types of hacking techniques. You can choose your hacking requirements to hire a hacker to bypass the security of text messages. You can access this SMS by hiring a hacker. This will be easy for you if you do not have detailed knowledge in this regard you can hire a hacker from us.
Conclusion
Heartbreak is a sad thing. If you suspect that your wife has cheated on you, you can use one of these methods. If you are deceived then you can catch with proof. If you want to do this through hackers or you can participate in our live chat to collect any kind of information.