How To Hack Into Someone's Cellphone Camera
How To Hack Into Someone's Cellphone camera. Do you want to know how to hack someone's phone camera? How can you see pictures of a certain person's mobile through hacking? How can you keep an eye on your kids to keep them free from cybercriminals and other activities? Whatever the reason for keeping an eye on the smartphone, there are some powerful methods to hack the phone's camera. You can learn more about how you can hack a cellphone camera or how a hacker can do such a thing.
Is It Possible To Hack Someone's Phone Camera?
How to hack into someone's cellphone camera. Yes it is possible, hackers can hack the camera of any phone. It is even possible to hack the phone and gain access to the phone. Hackers have some tools that are used for this purpose. For example, RAT (Remote Access / Administration Tool) can be used to monitor the target phone's camera.
By hacking the camera, you can take pictures with that phone. This is a great way to find out where the target is at a given time. Where is he, who is he with? You can find out through it. In fact it is a special feature. However using RAT tools can be complicated.
How to hack into someone's cellphone camera. If you are looking for an easy way to monitor camera, pictures and you want to work on your own, it is better to use a spy app. There are advanced spy apps that can be used to access the camera and pictures. Most of these apps will give you access to view any picture using the camera. This is equivalent to accessing the phone camera directly with which you can take pictures. You will also be able to view any photos shared on social media messaging platforms.
Phone monitoring app is available for both Android and iOS operating systems. This app uses advanced stealth technology. As a result, it is easier for them to identify goals.
How To Hack Someone Else's Phone Camera With Your Phone
How to hack someone's cellphone camera. Wouldn't it be great if you could hack into someone else's phone camera with your phone? If you want to make this task much easier, you can do so. For this you need a powerful spy software. One such software is Spy Detections. Spy Detections is on the list of the most trusted and secure applications worldwide. This is why it is so popular. The application is used in 190 countries. Its total usage is more than a few million. One of the most important features of this platform is that no jailbreaking is required to use the application.
Spy Detections is an advanced technology app. The installation and features of this app are very easy and friendly. The spy app is available for both iOS phones as well as Android. Let's find out more about Spy Detections and how it allows you to access the phone's camera and photos. Spy Detections is a super powerful phone picture hacking tool that you can use. Image capture tools that you may need. The app can capture the target phone's photos remotely. You'll be able to access WhatsApp, Snapchat, Instagram or Facebook messages or media files. You will not only be able to view the images but also download them. This is a great way to save photos for later reference. Photos are captured in real-time. The app syncs data as soon as the target clicks or receives an image. Then you can see the photo yourself.
The best thing is that all these activities are done in a prudent manner. After installing the Android application automatically deletes its icon and moves to the background. Spy Detections iOS solution does not require any installation. You can use any browser of your choice to view the images remotely. All you need is access to iCloud Certificates on the target device.
Read More: How To Hire A Hacker For Cell Phone Hack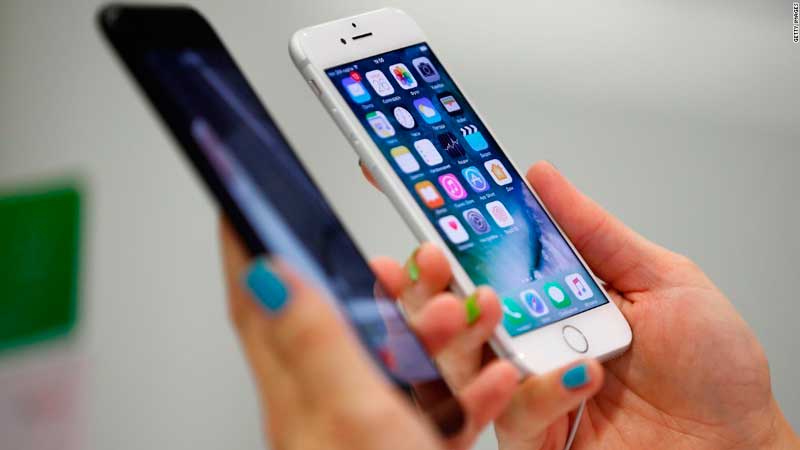 How To Hack Someone's Phone Camera Remotely
It's easy to hack someone's phone camera using SpyDetections. The process is very straightforward and can be completed in just 5 minutes. It's very simple and you will be amazed at the results!
Now check out the following steps that will help you set up the spike solution.
Step-1: Create a free account on the official Spike website. This should take a few seconds.
Step-2: It's time to choose the type of device. If the target is an Android phone, you need to download the Spy Detections Android application. Grant the app all the necessary permissions so that it can work properly. The app is very lightweight and it takes up about 2M space. This is very important because a large application can affect the CPU load and slow down the target phone. Spy Detections is designed to consume minimal battery. This will not drain the battery of the phone quickly. Additionally, you can easily uninstall the Spy Detections app with just one click. This can be done from your control panel.
Spy Detections iOS solution does not require any installation or download. You don't even need physical access to your target phone. All you need to do is get the device's iCloud certificates. Verify certificates and allow the app to sync. This will take some time depending on the amount of data in the target phone. Spy Detections is a pioneer of cloud-based technology used in iOS solutions. You can use any browser of your choice to monitor the phone.
Step-3: After verifying the account, login to the control panel on your mobile device. Use your account password, which you set earlier. When everything is set up, Spy Detections will start monitoring the target phone's camera. Now proceed to the Control Panel Dashboard where you have several options to choose from. Click on the 'Photos' option to start viewing the camera images. Now you can see all the photos of the device. Photos from each category will be shown in a separate folder. You no longer need physical access from this moment. Everything is done from a distance. In summary, the installation process consists of three simple steps
How to hack social media pictures using keylogger?
Keylogger is a powerful utility that regularly tracks your pressed key buttons or torches. When a user types something on their keyboard, it is stored in Keylogger. When the user uses a password, it is saved separately. With the saved password you will be able to login and collect all the data. For example, it's a powerful way to view photos on personal Facebook accounts. One of the best and most advanced features of the Spy Detections app is Killer. The keylogger is built into the spams Android application.
What are the benefits of using Spy Detections?
There are a few more features that come bundled in the Spy Detections app. Some of the advanced features of the Spy Detections app are listed below:
Social Media Monitoring: Using the Spy Detections app you can easily access all incoming and outgoing messages on Facebook, WhatsApp, Snapchat and Instagram. The app does not require root or jailbreaking for this feature either!
GPS Tracker: You can use Spy Detections to achieve the target GPS position at any time. Locations are also time stamped so you can see what time the target was at any given moment.
Call logs: You can use Spy Detections to get detailed call logs. You will see all incoming and outgoing calls as well as call duration. You can search for information about contacts.
SMS Spy: Spy Detections also has a built-in SMS Spy. You can use this feature to track all incoming and outgoing messages on the phone.
How do you know if your phone camera has been hacked?
How to hack into someone's cell phone camera. So far I have discussed how to hack into someone's cell phone cameras. Now you will know how to understand if your own phone's camera has been hacked and what to do if hacked. At present, there is no one who does not take advantage of the Internet. We always download the files we need from the internet. Many times malicious spyware files can be downloaded to our phone. And your phone can be easily hacked with this spyware. Using advanced technology, they can even keep track of you and access your phone camera in real time. With this spy app running in the background you will never realize that your phone is under surveillance. Here are some tips that you can use to find out if your phone's camera has been hacked. Your phone will slow down too much: If you notice that your phone suddenly slows down, be careful! Spy apps run in the background and therefore interfere with other phone functions. This causes the phone to slow down.
Are you seeing weird apps on your phone? If you see any weird app on your phone, check it out! Unknown apps that you haven't downloaded can be a sign of hacking.
Your battery stays hot: Your phone's battery is constantly drying up and feeling hot for no reason. This could be because the phone's battery needs to be replaced or your phone has been hacked by someone.
Your phone behaves strangely: Your phone may behave strangely. Have you ever seen the app randomly display pictures or videos? This means someone else is trying to access your phone remotely. Be careful as your phone may be hacked! You are constantly receiving some random messages: you may accidentally download them in the form of text messages with spyware links. Spyware records everything on the phone when you click the link. This will send the data to the hacker.
Your data has run out: If you see that your phone is consuming a lot of data, it may be hacked. First make sure you are not downloading files or using data. If there is no reason to consume so much data, be careful.
Conclusion
You can hack the phone by following these steps. If you are not experienced in this regard, you can hire a hacker from the Global Hackers team. We provide all types of hacking services. You can search for the service you need from our service page. You can talk to us in live chat for details.