How To Hack Exam Question Papers
How To Hack Exam Question Papers. It is a well-known fact that a good percentage of any competitive exam paper can be answered, with a fair degree of accuracy, even before you start answering the questions. This means that if what you have been writing down in the answer book is being asked from you, then your answers would come from memory and not from logical reasoning. This article will lay out the various methods that can be used to decode question papers and give you an edge over others who are unaware of these techniques.
How to hack exam papers? Why should you do it?
As well as knowing how to hack exam papers, you also need to know why you hack exam papers.
Suppose you are a student. How about if you can get good results the night before the exam? That doesn't hurt. But that is only possible when you get the question paper in hand.
Many students do not want to study all year round. But I want good results. They give exams by hacking exam papers or cheating while giving exams. However, getting caught up in such activities can be a big issue. You may even be in jail. Even then, many students take exams by hacking the question papers.
READ MORE: HOW TO HACK EXAM RESULT
What are the ways to hack exam question papers?
It is often seen that the question papers have been hacked. There are several ways to hack a question paper. For example, by hacking the computer of the organization, you can hack the question paper. Again, if there is a corrupt officer in the organization, he can provide you with a question paper for money.
How to hack exam question papers from computer
The most important thing to hack a question paper from a computer is to gain computer access. That means you have to take remote access to that computer. Or you need to have skills like remote access to computer data.
You can access the data of any computer through remote software or malware. Once you have access to the target computer, you can easily hack the question paper.
Remote Desktop Software:
Remote software helps IT experts investigate distances. You can perform tasks related to PC support remotely. There are different types of remote programming instruments, and choosing one for your job can be a test.
Below is a brief description of the top remote desktop software (RDP) devices that join the most recent downloads.
Team Viewer:
Team Viewer is keen to interface with clients anywhere, as the leading global provider of remote access systems. The organization provides secure access, backing, control, and collaboration skills for any online point. Allows Team Viewer to interface with different workstations remotely. This encourages upgrading controller performance with the GPU to prepare images for the device. Allows you to be separated from Team Viewer controls. The secure and straightforward Remote Desktop Access application allows you to move records from one PC to another.
ConnectWise Control:
ConnectWise Control is fast, accessible, and secures remote support, access and meeting manager for screen connections. Collaborate immediately to help away from on-requests or set up limited access to fix, refresh, and monitor the PC.
AnyDesk:
AnyDesk relies on the complete codec, DeskRT, which considers a latent free joint effort. Any Desk Remote work field programming that you can run as transportable or as familiar as conventional programming. Combining the functionality of incredible items, the basic functionality for remote workspace applications. Any Desk works on Linux, Windows, and macOS.
Splashtop Business Access:
SplashTop Business Access is the answer to a distant field of work for business experts and groups—remote access monitoring of clients. Any gadget using Splashtop Business Access can deliver to their PCs and PCs at a distance.
Zoho Assist:
Quickly drive remote clients through Zoho Assist Online, outside of on-request help meetings. Easily arrange and monitor away from the PC with unchanged remote access.
VNC Connect:
VNC Connect is screen-sharing programming that lets you interface with a PC anywhere on the planet, viewing its screen progressively and taking control of what it used to be.
ISL Light Remote Desktop:
Allows you to get a PC (additionally unchanged) and cell phones safely and without any problems. The ISL Lite Remote Desktop offers the ultimate protection, with AS256-piece encryption, two-factor authentication, automatic meeting recording, document removal, the possibility to interface with an unchanged PC via RDP, and rich customization options. Works cross-stage: Windows, Mac, Linux, Android, iOS.
Logmein:
Logmein is for people who started a business that comes forward with help from anywhere in the world. Logmein helps you keep your work readily available Allows public access to your work and store, share and team throughout your gadgets. Store, share and work together on documents with a single tick.
Remote Utilities:
Remote Utility Free Remote Access Device. You can use this software for programmed and unreasonable remote access. Join Remote Utilities Active Directory, supports convenient mode, can create associations with 10 PCs in limited or isolated situations.
Malware
What is Malware?
Malware is a type of software that creates other software in the desired performance. And this obstacle can not be the operating system software or application software that can not only create obstacles. Some malware steal information stored on the user's computer. At some time the user receives its computer system access. Malware programming code, script activation or other software may be published as well. In other words, Malware is the common name of various types of infiltrators in the computer.
What harm does malware do?
Malware is a type of software that conflicts with the review of different software. And this barrier may be for operating system software or application software, not just the barrier that causes it. Some malware cheats learning stored on a user's computer. Sometimes the user unknowingly gets access to his network system. Malware can be published as programming code, a script activation, or other software. In other words, malware is the common name for various malicious software that infiltrates a computer.
Hire a hacker to hack exam paper
Exam questionnaire is a matter of any securities. If you want to hack the questionnaire, then i'll rock mine that you hire a hacker. To hack the letter of proof, there are many steps to hack. And there is a lot more likely to get caught in such work. For this, we advise hiring professional hackers.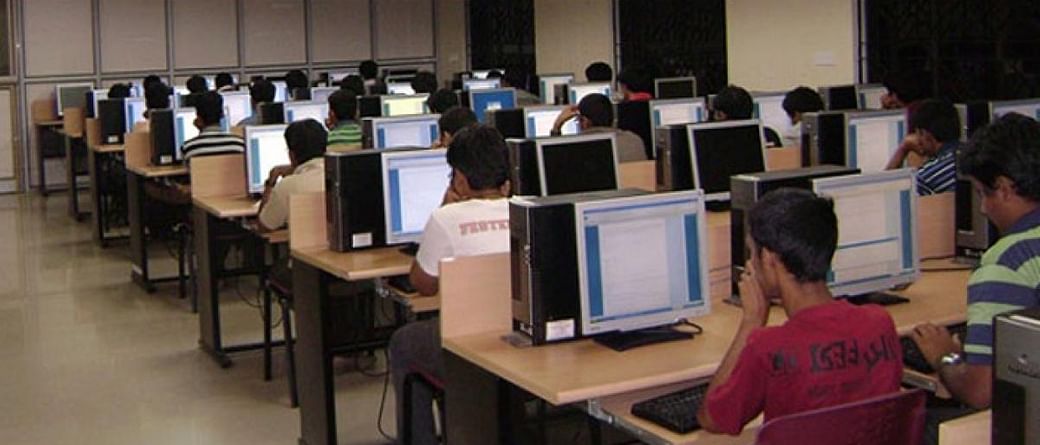 Top 8 unique ideas students cheat in online exams.
How To Hack Exam Question Papers? We list eight unique ways where students cheat in online exams, in addition to intelligent technology assessments that can help prevent such incidents.
1. Screen sharing/reflection
When taking the test from a remote location, candidates can use multiple monitors to ask and answer a friend's test questions together. Candidates are known to use screen giving to cheat in exams.
2. Using high technology equipment
In an online test with a camera, students will often find ways to cheat. Companies conducting high-tech online exams such as CAT, MAT, and other competitive exams have been cited recently, with examinees using small, practically identifiable Bluetooth devices.
Candidates use calculators that can save formulas and other data to get higher marks in their exams. Teachers have agreed to use high-tech tools to ease their concerns about how they cheat in online exams. They further said that some students use traditional theoretical deceptive methods such as handwritten notes and writing on their bodies and palms.
3. Mobile phone
Online test fraud, smartphone use is on the rise. Connected devices help candidates store answers and help fellow examinees find answers from each other or external sources.
4. Camouflage
Taking a test for someone else is a popular technique or an idea hired from the plot of a famous TV show. However, when the exam is given online, one candidate will appear for the exam using the disguise. There is no necessity to use any fraudulent devices or methods. Ask a higher achieving student to take the test for you. Many testers have been using camouflage to destroy so-called 'high-integrity tests for many years.
Essential tips for protecting test questions
How long do you know how to hack exam question papers? Test questions are precious, which is why it is essential to keep them safe. Here are five tips we've collected from 14 years of safe testing experience that you can set up to maximize the security of your query.
1. Do not email your exam questions or exam papers
Once you have created a question, it is important that others review it, but do not email the question to a reviewer, even in a password-protected document. It is not secure because it keeps files attached to multiple inboxes. What are the alternatives? It provides you with a higher level of encryption and allows you to track who is watching what. If you use a digital query bank, make sure it sets different access permissions for different users. This adds another level of protection because you can manage who can view or edit your query. For example, you only want to see a single question from your external examiner, where some of your internal staff may have access to the question bank but not others.
 2. Learn how to create secure passwords
We often advise our customers that their data is as strong as their strong passwords. Make sure you're not using the same password for multiple applications. If you have trouble learning multiple passwords, use a strong password manager. A good practice for creating a secure password is creating a sentence and turning it into a nine-character password.
3. Use an encrypted USB drive
If you need to work on exam papers while out of the office, make sure you save any documents you don't want to see on a USB drive encrypted by others. So if you accidentally leave it on the train or in a cafe, others will not be able to access it.
4. Carefully count the test question papers
How do you know that you have collected each paper after the exam? It may seem simple, but candidates can go with a complete test booklet of questions. You can eliminate this possibility by testing digitally.
Conclusion:
One of the most challenging things to do in life is studying and passing exams. However, we've found a way around this problem – Hacking exam question papers! Visit our website now for more information on how to change your university grade and how to hack exam question papers. Hire a hacker today